Extension Kit for Fixed Clothing Rail
Tube Clamp Clothing Rail
Extension Kit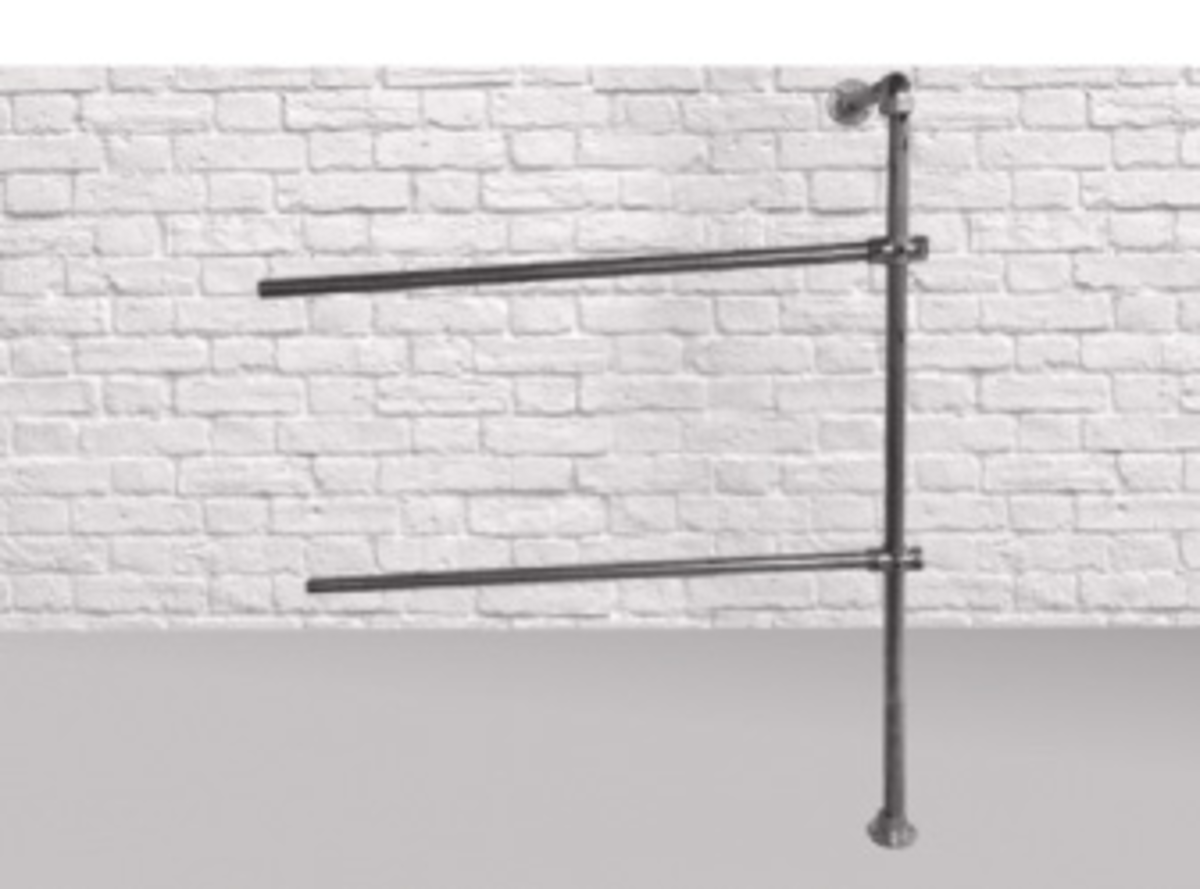 Discounts:
Make bigger savings the more you buy. Savings are applied automatically in your basket.
Full discount details
Need to extend your fixed clothing rail? A rack of any length can be constructed using one fixed clothing rail unit and any number of extensions. Each extension kit will extend the rail by 1100mm but these can also be cut down if you require a shorter length.
The extension kits come in three different heights to match the base kits, 1.5m, 1.8m and 2.1m. The extension kits are supplied with one vertical and two horizontal 33.7mm galvanised tubes and appropriate tube clamp components including base plate and wall fittings. Fixings are not included but can be purchased separately. These are shown in the list above you just need to add them to your shopping cart if you require them.
To add the extension kit to the existing fixed clothing rail unit all you need to do is remove the end post from the existing unit, attach the extension kit to the middle of the rack and put the end post back on the other end of the unit. Simple!
To see the components for this kit please click here for pdf to view online, download or print
Important: these kits are NOT pre-assembled but are supplied with all parts for you to assemble on site.
All round tube diameters quoted are OUTSIDE diameters. For instructions on how to calculate the inside diameter measurement of a tube please click here
If you're not sure what you need,
then we're just a call away
01274 875479
Discounts
The Metal Store is pleased to offer discounts on the following amounts (ex VAT). All discounts are automatically applied at checkout.
2.5% off orders over £250 + vat
5% off orders over £500 + vat
7.5% off orders over £750 + vat
10% off orders over £1,000 + vat
12.5% off orders over £2,000 + vat
15% off orders over £3,000 + vat