Convex Mirror Poles
Galvanised Mild Steel
Convex Mirror
Poles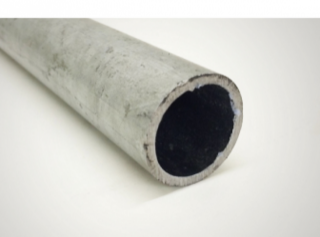 Discounts:
Make bigger savings the more you buy. Savings are applied automatically in your basket.
Full discount details
Galvanised Mild Steel Poles for Convex Mirrors, in 3 different lengths
We have galvanised mild steel poles which are suitable for use with convex mirrors.
The 48.3mm diameter poles have a 3.25mm thick wall and are available in 1.5, 3 and 6m lengths. They can also be cut to size if required. All round tube diameters quoted are OUTSIDE diameters. For instructions on how to calculate the inside diameter measurement of a tube please click here
Please note that galvanised products may have a small hole in them. This is to enable the product to be dipped in the galvanising tank.
Convex-Mirrors Ltd sell a full range of convex mirrors for all applications including anti-theft, driveways, parking assistance, junctions, security and blind spots.
Prefer Stainless Steel click here to view our stainless steel poles
Prefer Aluminium click here to view our aluminium poles
Why not take advantage of our cutting service with up to 10 cuts per length FREE. Click here for full details.