Galvanised Mild Steel
Tube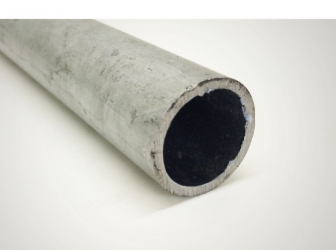 Galvanised Tube available in 1" and 3" diameter
Type the quantity of the product you need in the box and add to cart
Please scroll the page to ensure you see the full list of products available
All round tube diameters quoted are OUTSIDE diameters. For instructions on how to calculate the inside diameter measurement of a tube please click here
The Metal Store will be happy to quote you for your galvanised tube, tube clamp and handrail requirements, FREE of charge. Please click
here
for further details.
Important information regarding same day shipping for galvanised tube. Providing we have the goods in stock we will do our very best to ship any orders received before 10am on the same day but we are unable to guarantee this service. We would also advise you that due to the volume of orders received on a weekend it may not be possible to ship orders placed on a Monday, even if the order is placed before 10am.
Please note that galvanised products may have a small hole in them. This is to enable the product to be dipped in the galvanising tank.