Ground Sunk Bike Stand - Security Bar
Ground Sunk Bike Stand - Security Bar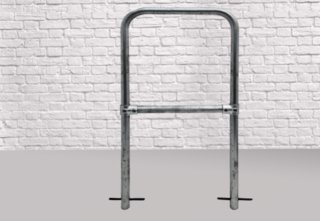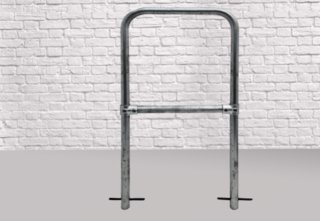 Discounts: Make bigger savings the more you buy. Savings are applied automatically in your basket.
For setting directly into concrete with an additional horizontal bar for added security. This enables you to secure both the frame and the wheel to the stand. The security bar is also height adjustable to suit your needs making it good for securing ladies and children's bikes. The security bar is fixed to the stand with security grub screws which are included together with a security allen key.
This stand is approx. 1200mm high and we would advise sinking the stand into concrete by at least 300mm giving an above ground height of approx. 900mm. The stand is 600mm wide. Includes a 12mm diameter piece of round bar on each leg, approx. 50mm form the bottom. When sunk into the concrete this bar will help to prevent the stand being pulled out of the ground.
If you're not sure what you need,
then we're just a call away