Post Footing
Tube Clamp Clothing Rail
Post Footing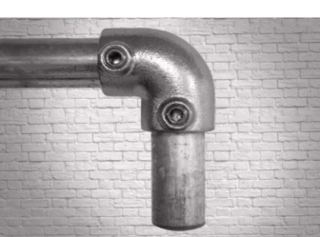 Discounts:
Make bigger savings the more you buy. Savings are applied automatically in your basket.
Full discount details
Suitable for the single, double and 4 way freestanidng clothing rail kits.Our post footing comes in a pack of 4 and is supplied with all the parts for you to constuct on site, including grub screws and an allen key. This option is a 100mm length of 33.7mm diameter galvanised tube and a 133 tube clamp plastic stop end. To add this footing the galvanised tube should be inserted into the exisiting standard footing and tightened using the grub screws. The plastic stop end cap should be placed on the end that is in contact with the floor.
Prefer a Flange Footing? Click here
Prefer a Castor Footing with an Expeanding Fitting? Click here