Tube Clamp Desk Kit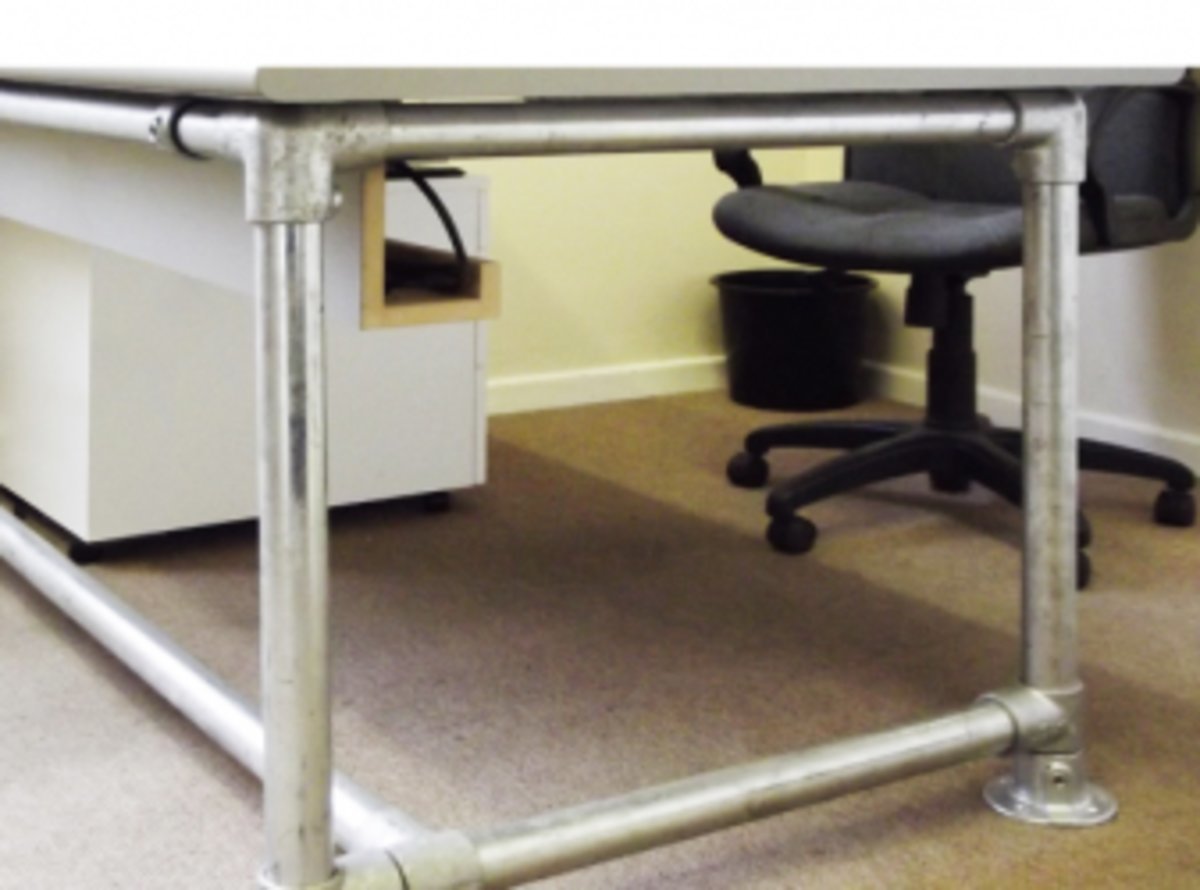 Discounts: Make bigger savings the more you buy. Savings are applied automatically in your basket.
Our Tube Clamp Desk Kits come with all the parts for you to assemble on site. Made from genuine Interclamp products and galvanised mild steel tube for that industrial feel. No need to spend time looking for the right parts its all done for you! All you need to do is add it to your shopping cart.
The overall size of the desk is 1800mm x 900mm and is 740mm high.
Our desk kits comprise of the following items in 48.3mm tube and tube clamp fittings:
4 x 128 (3 way 90 degee elbow)
6 x 101 (short tee)
4 x 131 (wall plate)
6 x 199 (single-lugged bracket)
2 x 6m lengths of tube cut to size
You will also need to purchase separately, a desk top that is 1800mm x 900mm as this is NOT supplied.
Important: these kits are NOT pre-assembled but are supplied with all parts for you to assemble on site.
All round tube diameters quoted are OUTSIDE diameters. For instructions on how to calculate the inside diameter measurement of a tube please click here
If you're not sure what you need,
then we're just a call away