Tube Clamp Basic Builds - Standard Range
Tube Clamp
Basic Builds

Discounts:
Make bigger savings the more you buy. Savings are applied automatically in your basket.
Full discount details
Tube Clamp Basic Builds. From a few simple basic components you can build up your own tube clamp railing system. For example, by selecting the sections below and then adding your own length of galvanised tube, you have a bespoke system for your exact requirements.
The sections below are available in all three stock sizes, 33.7mm, 42.4mm and 48.3mm. You can select the individual items listed below and any others you may need, by viewing our full range of tube clamp components here.
To get you started, on our Handrail Kit pages, we've put all the individual components for the sections below in a convenient list for you to purchase:
See 33.7mm here. See 42.4mm here. See 48.3mm here.
Need Galvanised Tube? Click here to see our full range of sizes.
All round tube diameters quoted are OUTSIDE diameters. For instructions on how to calculate the inside diameter measurement of a tube please click here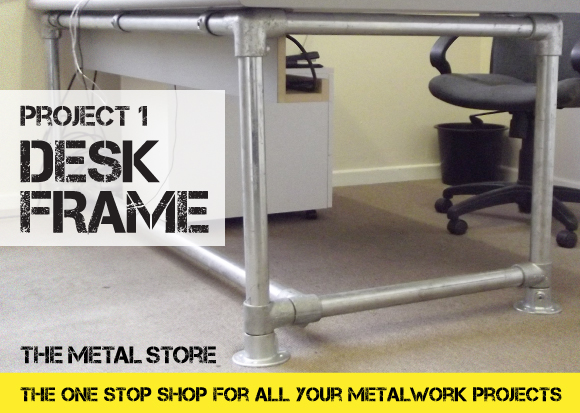 Download our Tubeclamp guides here:
If you're not sure what you need,
then we're just a call away
01274 875479
Discounts
The Metal Store is pleased to offer discounts on the following amounts (ex VAT). All discounts are automatically applied at checkout.
2.5% off orders over £250 + vat
5% off orders over £500 + vat
7.5% off orders over £750 + vat
10% off orders over £1,000 + vat
12.5% off orders over £2,000 + vat
15% off orders over £3,000 + vat