Home ›
Galvanised Tube
Galvanised Tube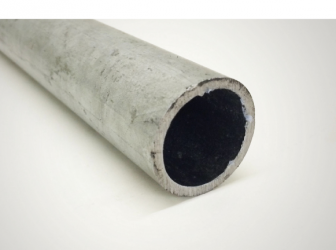 Discounts:
Make bigger savings the more you buy. Savings are applied automatically in your basket.
Full discount details
Galvanised Tube supplied in 4 different diameters to work with our Tube Clamp range
For Galvanised tube or tube clamp fittings in 60.3mm diameter please contact us for a quote on sales@themetalstore.co.uk
Need your galvanised tube cut to size? Why not take advantage of our cutting service with up to 10 cuts per length FREE.


The Metal Store can quote you for your galvanised tube, tube clamp and handrail requirements, for FREE. Get a Quote
Tube measurements are:
External tube diameter 26.9mm - wall thickness 2.60mm - internal diameter 21.7mm
External tube diameter 33.7mm - wall thickness 3.25mm - internal diameter 27.2mm
External tube diameter 42.4mm - wall thickness 3.25mm - internal diameter 35.9mm
External tube diameter 48.3mm - wall thickness 3.25mm - internal diameter 41.8mm

Internal diameter shown is approximate and intended for general information purposes only. Tolerence on wall thickness can vary by +/- 10%.
Important: Same day shipping for tube clamp and galvanised tube. If the goods are in stock we will try to ship any orders received before 10am the same day but we cannot guarantee this. Also, due to the volume of orders placed over the weekend we may not be able to ship orders placed on a Monday even if the order is placed before 10am.
We stock a full range of galvanised key clamp fittings
Popular items are:
Don't forget our pre assembled handrail kits Key clamp Handrail kits
Please note you must be over 18 to purchase Galvanising Spray. Safety information for Galvanising Spray