Copper

Discounts: Make bigger savings the more you buy. Savings are applied automatically in your basket.
Save time and let our expert team put together your quotation for FREE.
Get a FREE Quote
Copper is a medium strength, non-magnetic metal. Copper has good corrosive resistance, can be used for a wide range of applications and is easy to form into shapes. When used outdoors Copper acquires a greenish patina, which protects the metal from further corrosion. Copper has natural antibacterial properties and copper sheet metal can be used in kitchens as work surfaces, splash backs, trims, push plates and kick plates for example. Also good for roofing and architectural features.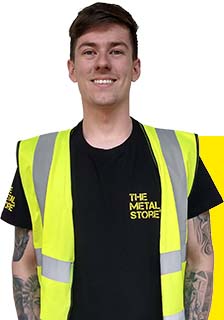 If you're not sure what you need,
then we're just a call away