Q Clamps (Kee Klamp Alternative)
Q Clamps (Kee Klamp Alternative)

UK Stockist & Supplier
Discounts: Make bigger savings the more you buy. Savings are applied automatically in your basket.
The Metal Store
can quote you for your galvanised tube, tube clamp and handrail requirements, for
FREE
. If you need a quote for a handrail, bespoke clothing rail, shelving unit or your own tube clamp project we can help.
We now supply genuine Q Clamp fittings as well as our genuine Interclamp products.
Save time and let our expert team put together your quotation for FREE.
Get a FREE Quote
Order galvanised tube clamps for corrosion resistance
When you need galvanised tube clamps for your project, The Metal Store is a supplier you can rely on. We are a UK-based stockist of high-quality Q clamps with 1-3 day delivery. Order budget-friendly Q clamps, compatible with existing Kee Klamp systems, or check out our Interclamp range for a premium alternative.
Galvanised Q Clamps to suit any project
Q Clamps are malleable fittings that have been treated with a galvanised finish. The rugged tube clamps are a cost-effective option for big builds. Having been hot-dipped in zinc to increase their corrosion resistance, these galvanised tube clamps are perfect for larger outdoor structures like handrails.
Because of their industrial finish, they're also ideal for creating interior furniture, shelving units or racking. This versatility makes Q Clamps very popular with interior designers when it comes to fitting out trendy bars and restaurants.
Do they work with Kee Klamps?
Also known as key clamps, Kee Klamps are a budget option of tube clamps, similar to our Q clamp range. Thankfully, all our Q clamp fittings are completely compatible with existing Kee Klamp systems, so you're free to update an existing build or create a completely new structure.
If you're looking for a Kee Klamp alternative, you can also opt for our Interclamp range. This has a double hot-dipped galvanised finish with a stronger, more durable protective coating. Don't forget that our mild steel, electrophoretic, square, GRP and DDA assist clamps are also compatible with Kee Klamp fittings.
Discover our range of galvanised pipe clamps
Our range of UK Q Clamp fittings aim to satisfy any need. We offer everything from standard clamps, plates and elbow joints through to slope long tees, crosses, and swivels, compatible for use with the Kee Klamp system. Together with our range of galvanised tubes, this wide selection of products allows you the freedom to create completely custom works.
However, if you want to keep things simple, you don't have to explore our range in too much depth. We also have simple handrail kits and tube clamp kits available to buy online.
Each fitting in our galvanised clamp range also comes with grub screws included. You can also purchase additional or replacement fixings so you don't have to worry about misplacing something.
That's all topped off with super-simple installation. The range of galvanised clamp sizes corresponds perfectly with our collection of tubes, allowing for even the largest of frameworks to be constructed without the need for complex tools or welding.
Galvanised tube clamps available to buy online
Get your project moving today with our complete range of galvanised tube clamps from Q Clamp. Available to buy online quickly and easily with fast 1-3 day delivery, with most delivered next day. You can also make the most of free delivery on all orders over £70 to England, Wales and Central Scotland or £160 to the Highlands.
For more information on our range give our team a call on 01274 875479 or email [email protected].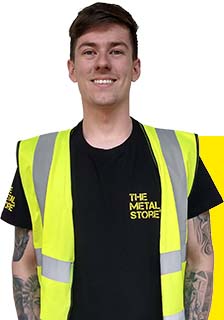 If you're not sure what you need,
then we're just a call away