Interclamp FRP / GRP Tube & Fittings
Interclamp FRP & GRP Handrail Fittings

UK Stockist & Supplier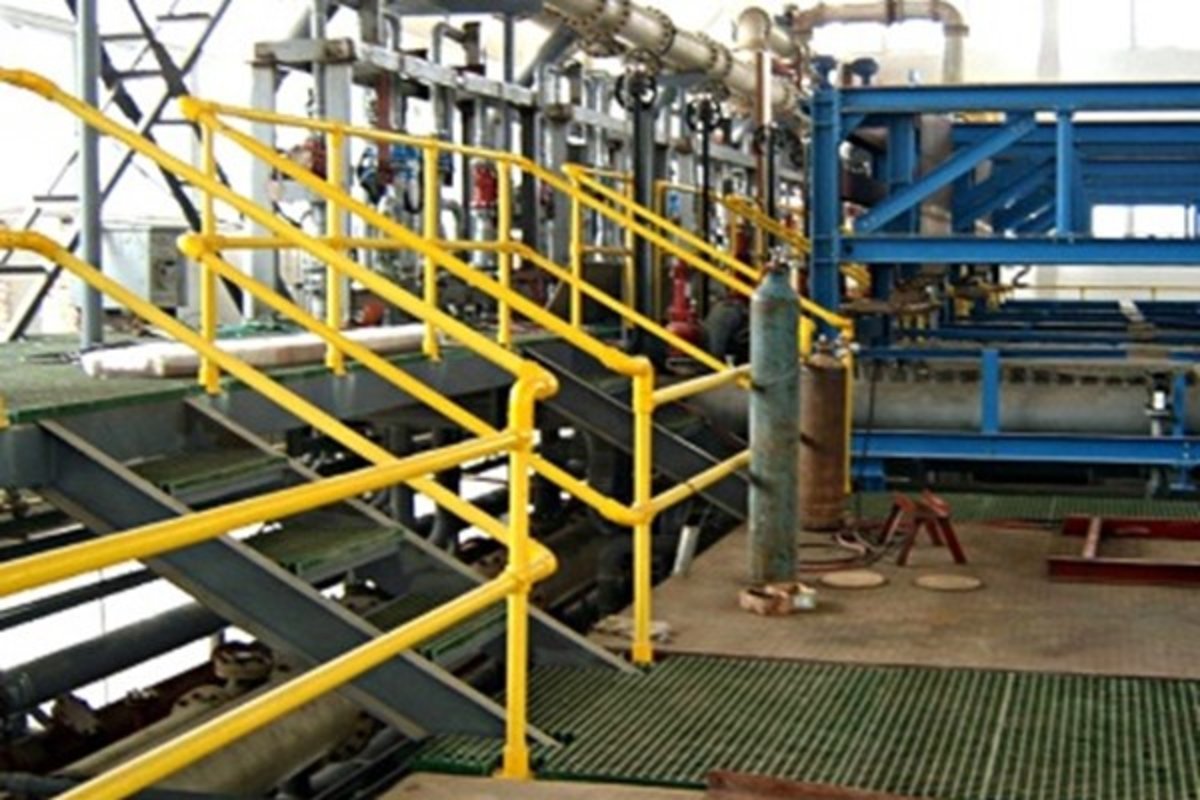 Discounts: Make bigger savings the more you buy. Savings are applied automatically in your basket.
The Interclamp FRP / GRP range is only available in size D50
The Interclamp FRP / GRP range is designed for both more demanding applications and general handrailing (as a quick and easy chip-resistant alternative to powder coated structures). The robust, impact-resistant material will naturally not corrode, is non-sparking and can cope with a very wide range of chemicals, so it is frequently found in water treatment facilities, chemical processing plants, marine and offshore applications and specialist manufacturing sites, where more aggressive environments may exist.
Our FRP / GRP range benefits from low electrical conductivity, so is typically suited to handrails and guardrails situated close to electrical installations including railways. Low thermal conductivity is also an integral feature, avoiding the tube and fittings from being "cold to the touch" in extreme temperatures. The Interclamp FRP / GRP range is fire resistant and has been tested in Great Britain and classified as BS 476: Part 7 : 1997 Class 2 by a UKAS accredited laboratory. For further information about the test or other specifications, please contact us.
Please Note: These fittings do not come with the Interclamp® FRP / GRP Fixings and must be purchased seperately
Explore specialist FRP / GRP handrail tube and clamp fittings
If you're looking for FRP and GRP tube and clamp fittings for handrails in demanding environments, The Metal Store has you covered. As a leading supplier of tube and clamp fittings, we offer a wide range of high-quality products, which are available to buy online. Once you've found the perfect materials for your job, we can have them delivered in 1-3 days with our fast delivery service.
FRP/GRP applications and functions
Fibre reinforced plastic (FRP) or glass reinforced plastic (GRP) is a lightweight and robust solution for application in industrial environments. The extremely hard-wearing, non-sparking material is resistant to impact, corrosion and chips, meaning it can be installed in demanding environments like water treatment facilities and other chemical processing plants.
The versatility of FRP / GRP, alongside its low electrical and thermal conductivity, make it perfect for handrailing and guardrailing in hazardous environments. Whether it's alongside railway tracks or in extreme temperature laboratories, Interclamp FRP or GRP handrails are a safe, easily visible and robust solution.
Our range of FRP and GRP handrail products
Our comprehensive range of Interclamp FRP/GRP handrail tube and clamp fittings is available to buy online with Grade 316 stainless steel fasteners included to maintain the corrosion resistant properties.
From short and long tee joins through to 5m tube lengths, we have everything you need to build your entire handrail structure from FRP or GRP materials. Interclamp fittings are strong yet lightweight, which means they can be easily manoeuvred once on site.
Classified as BS 476: Part 7: 1997 Class 2 by a UKAS accredited laboratory, these fittings have been thoroughly tested for fire resistance to ensure they're right for your project. Their low thermal conductivity also means they remain cold to the touch in extreme temperatures.
Quick and simple handrail installation
Although FRP and GRP frameworks are traditionally used in more complex and challenging atmospheres, their construction needn't be so tough.
All FRP and GRP tube and clamp fittings come in size D50 to ensure they're strong and robust. Tube and fittings are both sized to suit accordingly. With fixings included too, there's no need for time-consuming tooling or welding.
Order today or find out more
Browse and buy from our complete range of Interclamp FRP and GRP handrail products online today. Both the fittings and tube can be with you on site in 1-3 days and there's free delivery on all orders over £70 + VAT to England, Wales and Central Scotland or £160 to the Highlands.
If you're looking for more information on Interclamp FRP and GRP handrail products, our friendly and experienced team can assist. Give them a call on 01274 875479 or drop an email through to [email protected].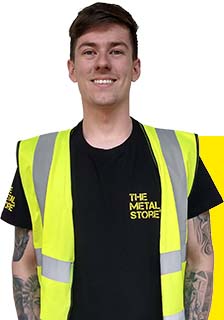 If you're not sure what you need,
then we're just a call away