Walkway
Galvanised Mild Steel

Walkway

UK Stockist & Supplier
Discounts: Make bigger savings the more you buy. Savings are applied automatically in your basket.
Please note: Our walkway is supplied as full sheets as shown and we DO NOT cut these sheets and therefore, they are NOT included in the FREE or chargeable cutting service we offer. Tollerance on our walkway is +/- 5mm.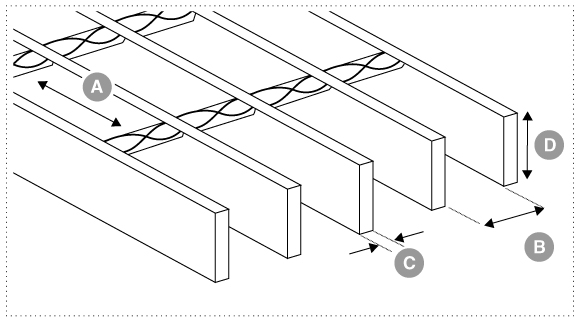 Galvanised steel walkway delivered across the UK
The Metal Store has a wide array of galvanised mild steel products, including galvanised mild steel walkways, suitable for various applications. Also referred to as flooring, mesh flooring, open mesh flooring or galvanised steel grating, it can be used in fire escapes, drainage covers and more.
If you are interested in buying galvanised walkway, look no further. We are a leading UK supplier offering fast delivery of 1-3 days and bulk discounts on larger orders.
Galvanised walkway / grating to EN ISO1461
Our galvanised steel walkway (or grating) is hot dipped to the EN ISO1461 British Galvanising Standard. It's made up of parallel, flat loading bars which are spaced out at equal intervals and interconnected by traverse bars that are welded onto the top of the walkway's surface.
When used in industrial environments, this design can help to prevent slippages as detritus and liquids usually drop through the gaps in the walkway to the floor. Galvanised steel grating can also be used in domestic settings, and as solutions for certain vehicles.
Galvanised steel flooring sizes
As leading galvanised walkway suppliers, we stock flooring in three standard sizes. Our smallest size is 1,000mm x 1,000mm with mid-range walkways at 2,000mm x 1,000mm and the largest size of 3,000mm x 1,000mm.
We also can provide floor grating clips that come in singular units. Please note we cannot provide our free cutting service with the galvanised mild steel walkway or corrugated sheets. These are only sold in the sizes listed above and on the website.
Lead time for delivery of galvanised products may be longer than our usual standard delivery time of 1-3 days.
Have a chat with our friendly and expert team today
At The Metal Store, we pride ourselves on being dependable galvanised steel walkway suppliers for customers throughout the UK. We offer some of the best products on the market that are versatile and reliable for any project.
Order online today through our website or give one of our team a call on 01274 875479. We're happy to help with any questions or guide you through the ordering process.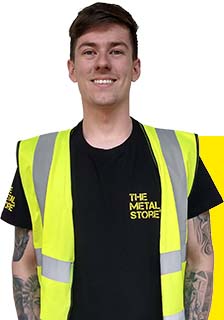 If you're not sure what you need,
then we're just a call away