1.2mm thick Aluminium Stucco Sheet
aluminium
stucco sheet
1.2mm thickness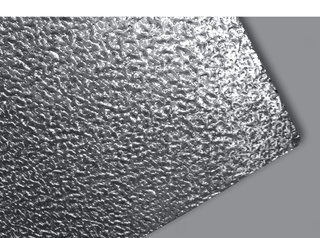 Discounts:
Make bigger savings the more you buy. Savings are applied automatically in your basket.
Full discount details
1.2mm aluminium stucco sheet can be fixed directly to a flat surface with screws and we can add fixing holes, (4 no. holes, 1 in each corner) if needed. Please add 'fixing holes' to your shopping cart if you require this service.