1.2mm thick Sheet
Mild Steel
Sheet
1.2mm thickness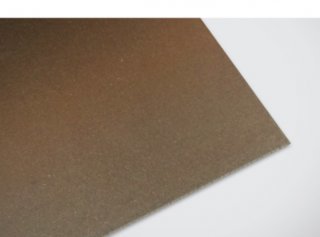 Discounts:
Make bigger savings the more you buy. Savings are applied automatically in your basket.
Full discount details
1.2mm mild steel sheet can be fixed directly to a flat surface with screws and we can add fixing holes, (4 no. holes, 1 in each corner) if needed. Please add 'fixing holes' to your shopping cart if you require this service.
We stock mild steel sheets in various thicknesses from 0.8mm thick to 3mm thick, all our sheets are CR4 grade (cold reduced). If you require a different thickness, please contact us on 01274 875479.
If you're not sure what you need,
then we're just a call away
01274 875479
Discounts
The Metal Store is pleased to offer discounts on the following amounts (ex VAT). All discounts are automatically applied at checkout.
2.5% off orders over £250 + vat
5% off orders over £500 + vat
7.5% off orders over £750 + vat
10% off orders over £1,000 + vat
12.5% off orders over £2,000 + vat
15% off orders over £3,000 + vat