2mm thick Zintec Sheet
Zintec Sheet
2mm thickness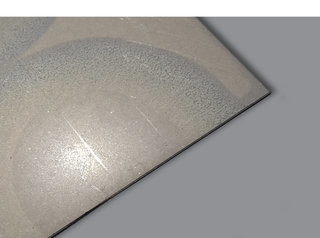 Discounts:
Make bigger savings the more you buy. Savings are applied automatically in your basket.
Full discount details
The trade name for electro zinc coated sheet, Zintec is a cold rolled mild steel electrolytically coated with a thin layer of Zinc. Zintec sheet has a matt grey appearance and does not have a finished/decorative finish to its surface. Sheets supplied may be scratched on both sides. Zintec should not be used in corrosive environments without an additional protective finish. The Zintec sheet supplied is grade DC-01.