5m long Aluminium Channel
aluminium
channel
5m length
Discounts:
Make bigger savings the more you buy. Savings are applied automatically in your basket.
Full discount details
DIMENSIONS ARE A = width x B = upright x C = thickness
For example: Aluminium channel (a) 3/4" x (b) 3/4" x (c) 1/8" - 5 metre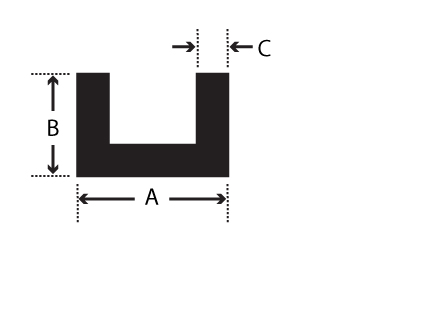 BUY YOUR ALUMINIUM ONLINE NOW. Aluminium is a versatile metal and is the most widely used metal after steel. It combines lightness, strength, durability and corrosion resistance with good thermal and electrical conductivity. We have many options for you to buy.