Mild Steel Checkerplate
Mild Steel
Checkerplate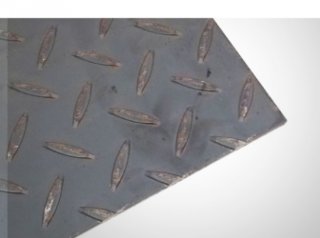 Discounts:
Make bigger savings the more you buy. Savings are applied automatically in your basket.
Full discount details
Mild Steel Checker Plate may also be known as Durbar or Floor plate. It is a hot-rolled structural steel floor plate that has an evenly distributed, raised pattern which is integral to the product. Checker plate is commonly used for trench covers, platforms, stair landings and stair treads. If you require specific lengths for your project then why not take advantage of our cutting service? We offer up to 10 FREE cuts per sheet. You can purchase your mild steel products through our website or by calling our sales team on 01274 875479 who will be happy to process the order for you.
Discounts
The Metal Store is pleased to offer discounts on the following amounts (ex VAT). All discounts are automatically applied at checkout.
2.5% off orders over £250 + vat
5% off orders over £500 + vat
7.5% off orders over £750 + vat
10% off orders over £1,000 + vat
12.5% off orders over £2,000 + vat
15% off orders over £3,000 + vat
If you're not sure what you need,
then we're just a call away
01274 875479