Corrugated Roofing Sheet
Roofing
Corrugated Sheet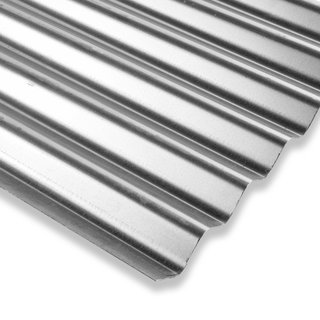 Discounts: Make bigger savings the more you buy. Savings are applied automatically in your basket.
Corrugated mild steel galvanised sheets offer an ideal solution for roofing. Use for commercial, residential and diy projects. Ideal for outbuildings where their large coverage and good protective qualities make them an economical option. We have three sizes available for you to buy. Need a 12ft sheets. Please contact us on 01274 875479 for a quote.
Need galvanised roof tiles to go with your sheet, click here. We also do fixings and zinc galvanising spray
Please note our corrugated galvanised sheets are supplied as full sheets and we DO NOT cut these sheets and therefore, they are NOT included in the FREE or chargeable cutting service we offer.
If you're not sure what you need,
then we're just a call away