Inline Internal Tube Connector - 150
Inline Internal Tube Connector - 150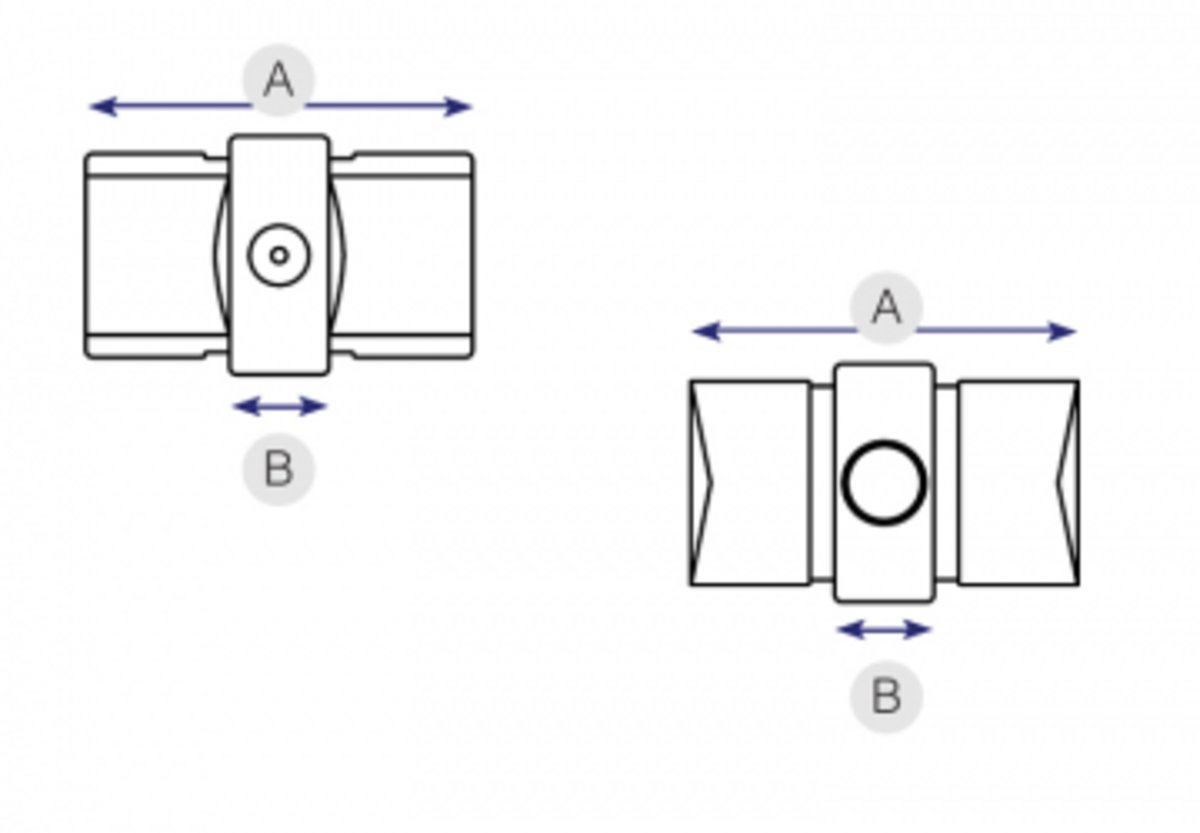 Discounts:
Make bigger savings the more you buy. Savings are applied automatically in your basket.
Full discount details
A straight fitting for joining tubes of the same size. This fitting can only be used for 26.9mm tube with a wall thickness of 2.6mm and a 3.25mm wall thickness tube for 33.7mm, 42.4mm and 48.3mm (1", 1 1/4" & 1 1/2" BS EN 10255, formerly BS 1387, medium weight) and must not be used as a load bearing joint, particularly for tensile loads. Type 149, which has superior load characteristics, may sometimes be used as an alternative.
The tubes are shown in blue for marketing purposes only, to show the detail on the clamps.
All our clamps are supplied complete with grub screws. Additional replacement screws can also be purchased click here
If you're not sure what you need,
then we're just a call away
01274 875479
Discounts
The Metal Store is pleased to offer discounts on the following amounts (ex VAT). All discounts are automatically applied at checkout.
2.5% off orders over £250 + vat
5% off orders over £500 + vat
7.5% off orders over £750 + vat
10% off orders over £1,000 + vat
12.5% off orders over £2,000 + vat
15% off orders over £3,000 + vat