Offset 90 Degree Crossover - 161
Offset 90 Degree Crossover - 161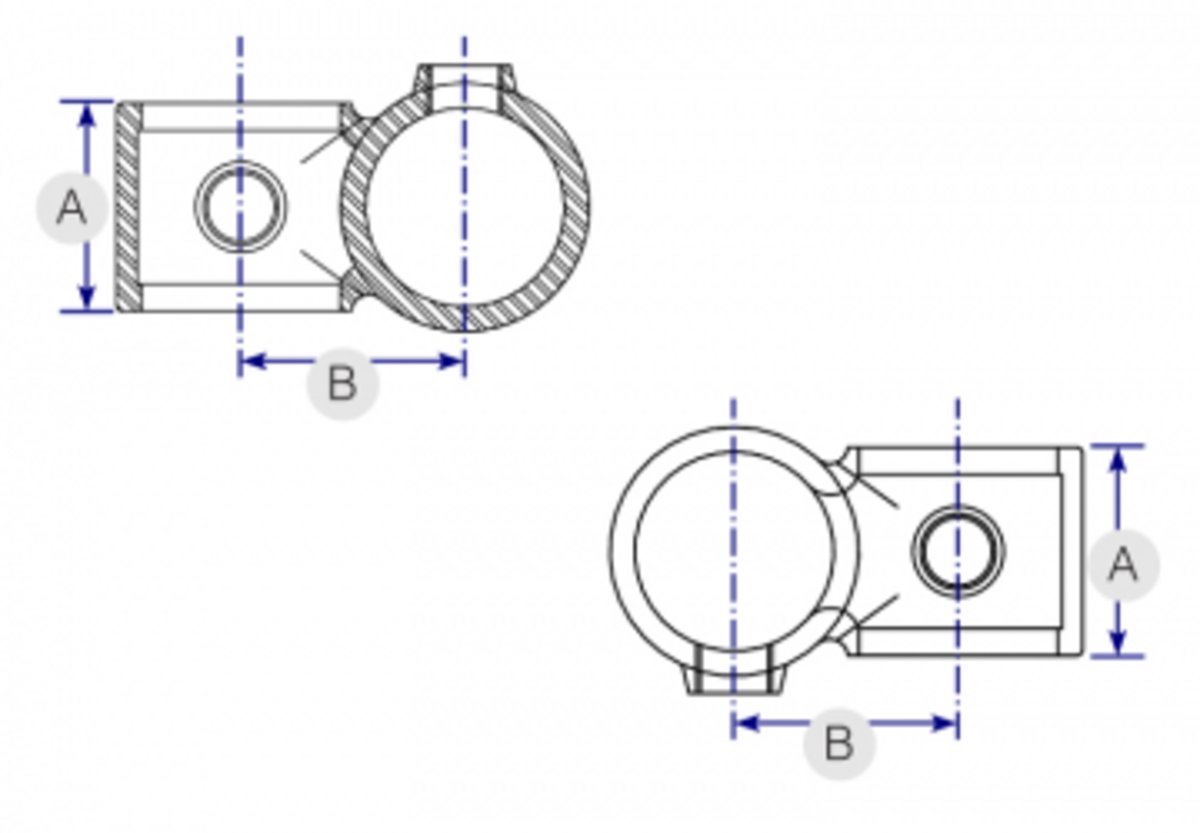 Discounts:
Make bigger savings the more you buy. Savings are applied automatically in your basket.
Full discount details
Designed to form a 90° crossover joint between two tubes, this fitting can reduce the need for cutting on horizontal rails. To add to existing structures, types 137 and 160 can often be used as alternatives.
The tubes are shown in blue for marketing purposes only, to show the detail on the clamps.
All our clamps are supplied complete with grub screws. Additional replacement screws can also be purchased click here
If you're not sure what you need,
then we're just a call away
01274 875479
Discounts
The Metal Store is pleased to offer discounts on the following amounts (ex VAT). All discounts are automatically applied at checkout.
2.5% off orders over £250 + vat
5% off orders over £500 + vat
7.5% off orders over £750 + vat
10% off orders over £1,000 + vat
12.5% off orders over £2,000 + vat
15% off orders over £3,000 + vat