Roof Ridges
Galvanised Steel
Roof Ridges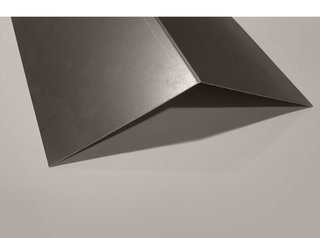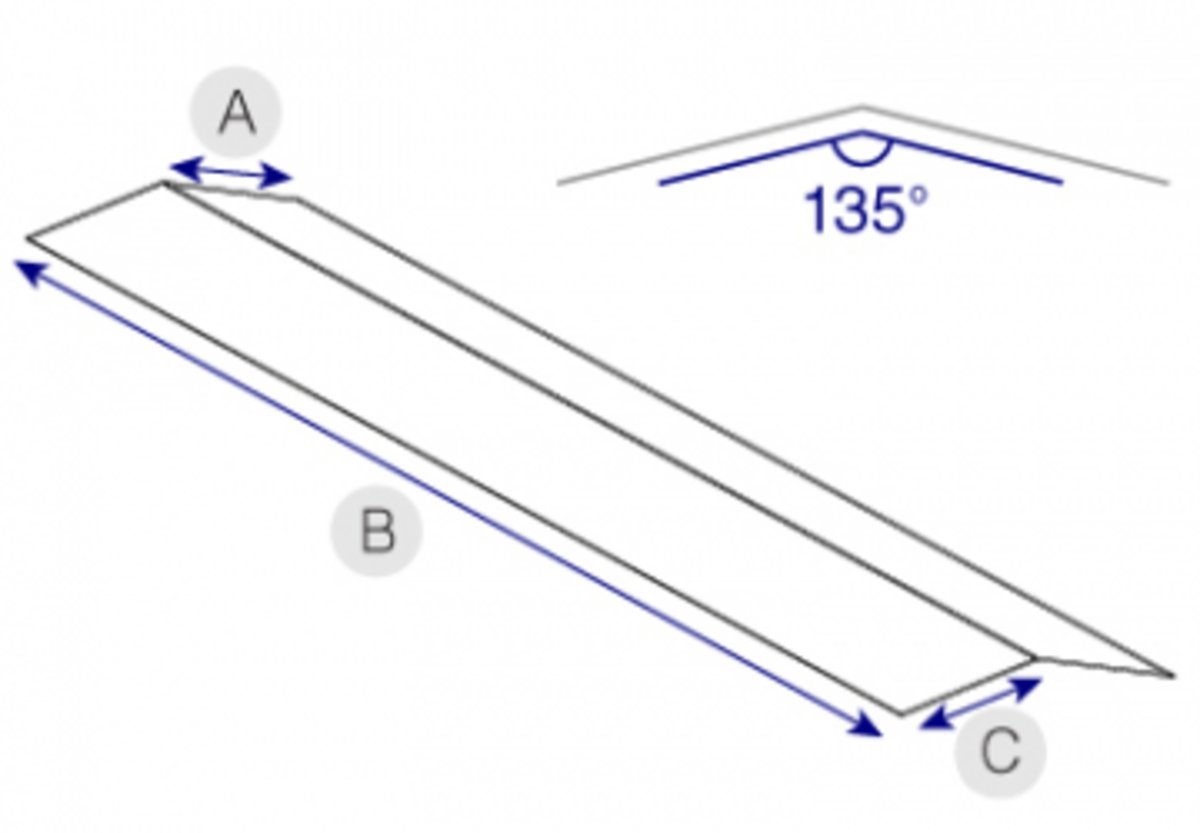 Discounts:
Make bigger savings the more you buy. Savings are applied automatically in your basket.
Full discount details
Galvanised mild steel roof ridges for use with corrugated sheet, ideal for use outdoors.
0.5mm thick, the edges are 145mm (figure A) x 145mm (figure C) and the length is 2439mm (figure B), they have a 135 degree pitch.
Please note that any cut edges will not be galvanised. If you need to treat the cut edges you can use our Zinc Galvanising Spray. Click here to add to this to your cart.