Square Edge Convex Bar
Mild Steel
Square Edge Convex Bar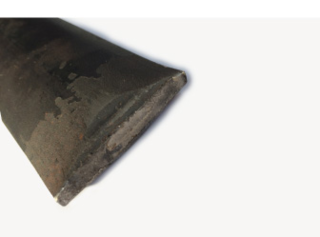 Discounts:
Make bigger savings the more you buy. Savings are applied automatically in your basket.
Full discount details
BUY YOUR MILD STEEL SQUARE EDGE CONVEX BAR ONLINE NOW
Mild Steel is sometimes referred to as carbon steel or plain steel. Typically mild steel and is stiff and strong. Carbon steels do rust easily but they can be easily painted or primed. They are cheap so they are the normal choice for most fabrications.
Discounts
The Metal Store is pleased to offer discounts on the following amounts (ex VAT). All discounts are automatically applied at checkout.
2.5% off orders over £250 + vat
5% off orders over £500 + vat
7.5% off orders over £750 + vat
10% off orders over £1,000 + vat
12.5% off orders over £2,000 + vat
15% off orders over £3,000 + vat
If you're not sure what you need,
then we're just a call away
01274 875479