Tube Clamp Climbing Frame
Tube Clamp

Climbing Frame Kit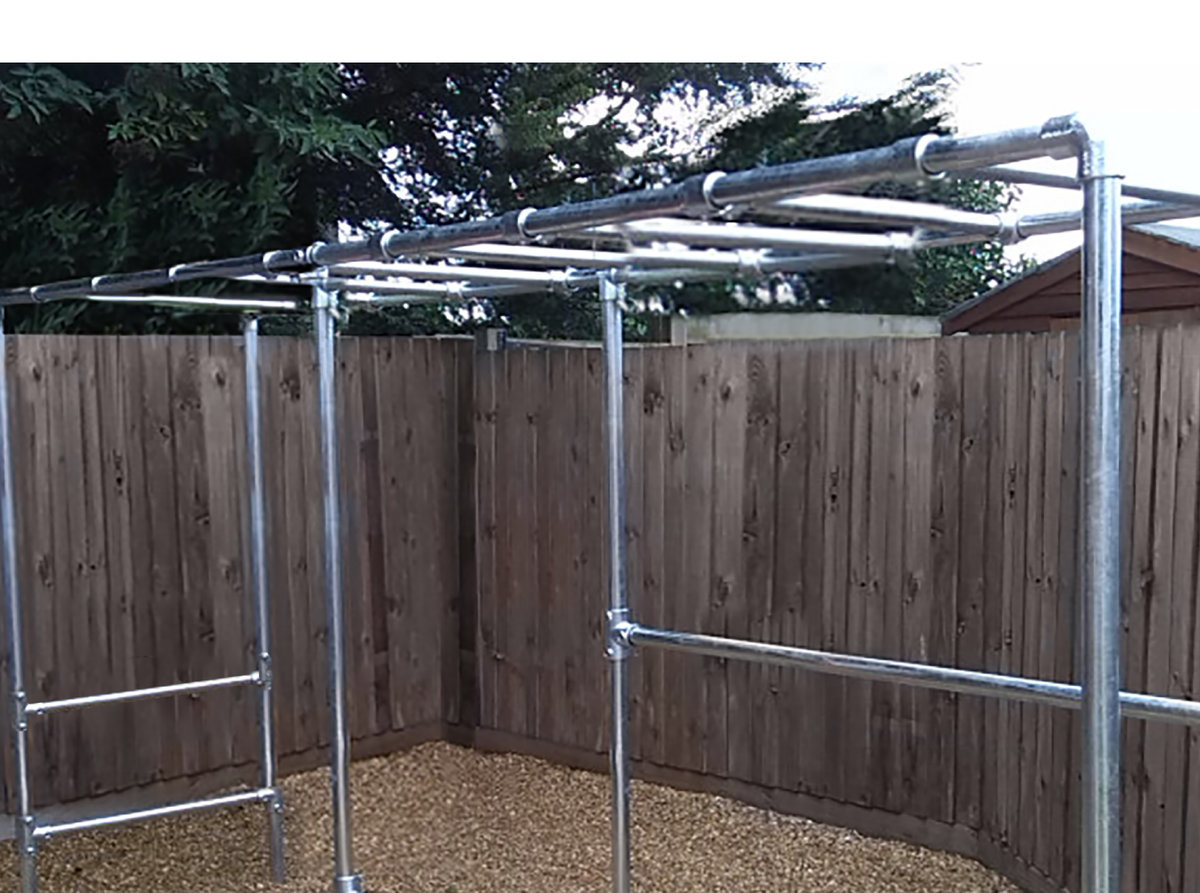 Discounts: Make bigger savings the more you buy. Savings are applied automatically in your basket.
Galvanised tube and tube clamp climbing frame kit supplied will all the parts you need to assemble on site. The frame is approximately 2.2m high, 3m long and 700mm wide. The end steps and middle horizontal rails can be fixed at a height to suit your project.
The main frame and monkey bars are made from strong 33.7mm galvanised tube and tube clamp parts.
To view a larger image of the frame please see our gallery. Click here to view the gallery.
Want to see how easy it is to build?
Get our handy 'How To Build' guide
If you are fixing the frame onto solid ground you will need to purchase the Tube Clamp Climbing Frame Kit (With Base Plates) These are supplied in a set of 6, one for each vertical post. You may also require bolts, two per plate, which can also be purchased from the above menu.
Important: If you have purchased the Tube Clamp Climbing Frame Kit (Ground Sunk) you will need to fix the frame directly into the ground and sink the vertical posts in a minimum of 300mm.
Please note that installation, suitability and stability of the frame (prior to and during any use) is entirely at the customers own risk and it is the customers responsibility to ensure that they are satisfied that the frame is suitable for the ages of the children who will be using it and it is sited safely within the intended area away from any possible dangers, e.g. fences or garden accessories. The Metal Store will not accept any liability whatsoever for any damage/injury caused by the installation and use of this product including without limitation, indirect or consequential loss or damage, or any loss or damage.
If you're not sure what you need,
then we're just a call away