Sports Kits
Metal Kits

Outdoor Sports Equipment

UK Stockist & Supplier
Discounts: Make bigger savings the more you buy. Savings are applied automatically in your basket.
Save time and let our expert team put together your quotation for FREE.
Get a FREE Quote
Outdoor equipment for a variety of sports
From boxing to football and cycling to climbing, our range of outdoor sports equipment can withstand the elements so you can improve your fitness or just have fun.
Each kit is available to buy online, with speedy 1-3 day delivery and comes with everything you need for a simple installation.
Try our range of metal sports equipment
Part of the wider Tube Clamp Kit range, each of our sports equipment sets has been constructed using galvanised steel tube. These tubes have been hot-dipped in zinc to fortify the exterior.
This protective process ensures the metalwork is perfect for use out in the elements or more corrosive environments. In addition, the hot-dipping means the metalwork won't tarnish through excessive use – perfect for when you need to log some hours in the golf cage or brush up on your prowess in front of goal.
But our range of Tube Clamp Kits doesn't end at sports equipment. With industrial shelving, furniture, home gym and handrail kits, plus many other fabrications, available, there's a set for all kinds of uses.
Metal sports equipment you can trust
All of our kits can be used at home or in more professional environments. We understand that not everyone has access to the complex tooling required for installing metal structures – and you don't want to break out the welding mask when adding a metal climbing frame to the garden.
That's why we supply Q Clamp fittings. They're affordable, versatile, durable and, above all, easy to install. Each kit comes with tubes, clamps, grub screws and Allen keys included. So, all you need to do is fit it together. No tooling, welding or expensive tradespeople necessary.
Talk to the go-to team in outdoor sports equipment
Whether you want to improve your golf swing or master the art of the jab, our sports equipment can help. Buy online today with super-fast 1-3 day delivery and start making in-roads on your training straight away.
Or, if you'd like more information about our kits, give our friendly, experienced team a call today on 01274 875479 or email [email protected].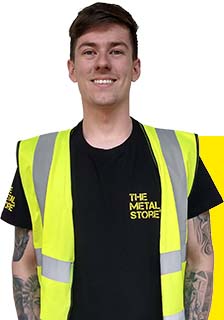 If you're not sure what you need,
then we're just a call away