Galvanised Mild Steel
U section
safety edging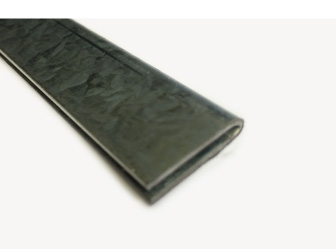 Discounts:
Make bigger savings the more you buy. Savings are applied automatically in your basket.
Full discount details
The dimensions are as follows: A = height B = width C = thickness
For example: UF 04 G Galvanised U Section Safety Edging
(a) 19.90mm x (b) 1.8mm x (c) 1.2mm
Type the quantity you need in the box and add to cart.
Please scroll the page to ensure you see the full list of products available.
Galvanised Mild Steel U Section Safety Edging: this product can be fitted to our perforated sheet and weld mesh.
Please note that galvanised products may have a small hole in them. This is to enable the product to be dipped in the galvanising tank.
Please click here to see our range of galvanised weld mesh
Click here for our mild steel perforated sheet
U Section safety edging is also available in Mild Steel - click here and for Stainless Steel - click here