101 - DDA Assist Handrail - Reducing T
Tube Clamp DDA Assist
101 - Reducing T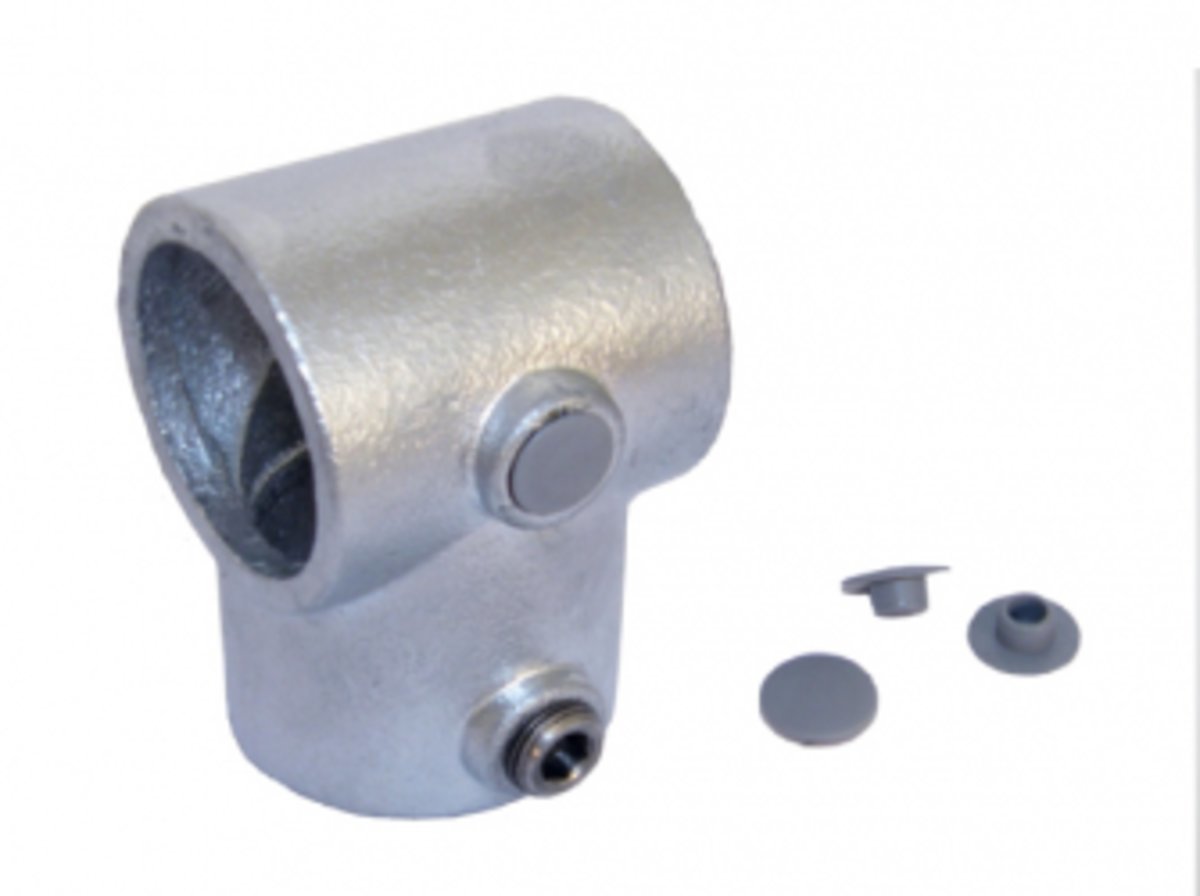 Discounts:
Make bigger savings the more you buy. Savings are applied automatically in your basket.
Full discount details
Used to join tubes of unequal size on level sites. This clamp cannot be used where through tube (horizontal in photo) has to be joined within the fitting.
Important: This product is NOT a standard tube clamp 101 fitting but is for use to join two tubes of different sizes only. C42/B34 - 42 is the horizontal tube and 34 is the vertical tube. So this would be for joining a 42.4 horizontal tube to a 33.7 vertical tube.
If you wish to join tubes of the same size, 42.4 horizontal to a 42.4 vertical you will need to use a standard tube clamp 101 clamp. Please click here to view our standard tube clamp 101 product and choose the 42.4mm option.
If you're not sure what you need,
then we're just a call away
01274 875479
Discounts
The Metal Store is pleased to offer discounts on the following amounts (ex VAT). All discounts are automatically applied at checkout.
2.5% off orders over £250 + vat
5% off orders over £500 + vat
7.5% off orders over £750 + vat
10% off orders over £1,000 + vat
12.5% off orders over £2,000 + vat
15% off orders over £3,000 + vat