Over recent years products made from galvanised tube and clamps have seen a marked rise in popularity. They're adaptable solutions that can lend themselves to any number of applications and one thing we love to see at The Metal Store is the ingenious uses to which our products have been put.
Meccano for adults
We often refer to our products as being like Meccano for adults. If you think back to how you might have used Meccano as a child then you'll know the only limitations were those of your imagination. It's the same with our galvanised tube and clamps. They offer ease of use and complete adaptability, without compromising on strength.
The tubes are very strong, and the galvanising process means that they can be safely used outside without the risk of corrosion. If your project requires strength as well as durability, then galvanised tubes and clamps may be the ideal choice.
One of the other great qualities of these products is just how well they combine with other materials. They look particularly great with reclaimed wood products to recreate a rustic and industrial look. Likewise a well-treated scaffold board can also be integrated in to many designs giving both strength and style.
What is Galvanised Steel and why is it so adaptable?
To make galvanised steel you begin with mild steel. This is an alloy of iron and carbon. The carbon makes the finished product malleable, and it also has high levels of ductility. This is a term that refers to the ability of the metal to be hammered into a certain shape. The mild steel is then given a protective zinc coating which protects it against corrosion. The coating is applied by giving the steel a hot-dip treatment. This toughness means that galvanised steel can be used in all kinds of applications, including marine and industrial settings as well as around the home and garden. As with other steel products, they're also capable of being recycled, which makes them a sustainable choice.
When you create something using galvanised tube and clamps, you're opting for added toughness and durability and as you can see from our image gallery you don't have to compromise on style.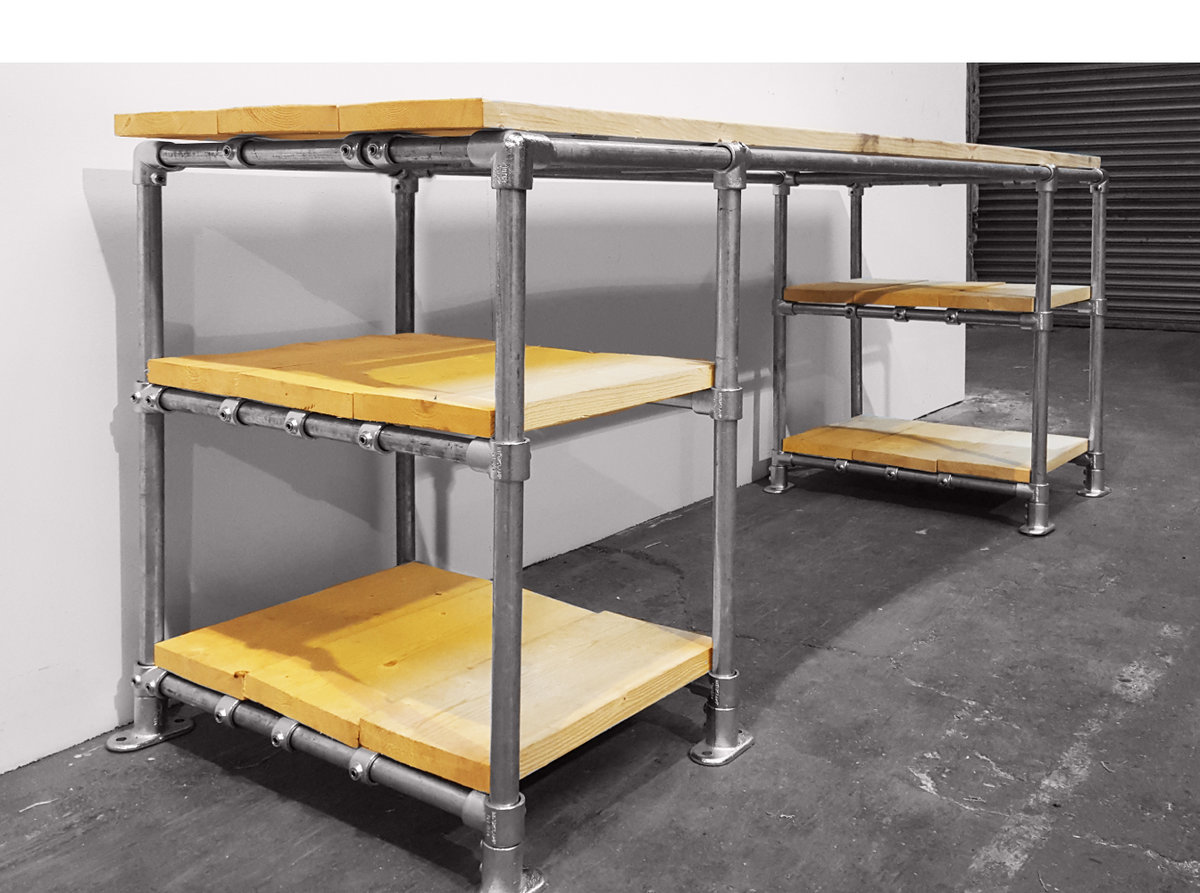 What kind applications can they be put towards?
Interior Design
Once upon a time, galvanised tube and clamps were only seen on construction sites, or in places where utility mattered more than good looks. Over recent years, however, they've started to make their way into interior design. The current trend for stripped back and industrial looks has made tube and clamps a great choice. They can be used to mount lamps, create tables, picnic benches or even a kitchen island. They might even provide the framework for steel and wood stairs and in recent months we have expanded our tube clamp kits range to include things such as beds, bunk beds, stools and a whole lot more.
Curtain rails are a simple and increasingly popular application. As too is shelving, whether in the kitchen or for bookcases or out in the shed or garage as robust, long lasting racking. The possibilities really are endless, and designers and keen DIYers have been quick to embrace them.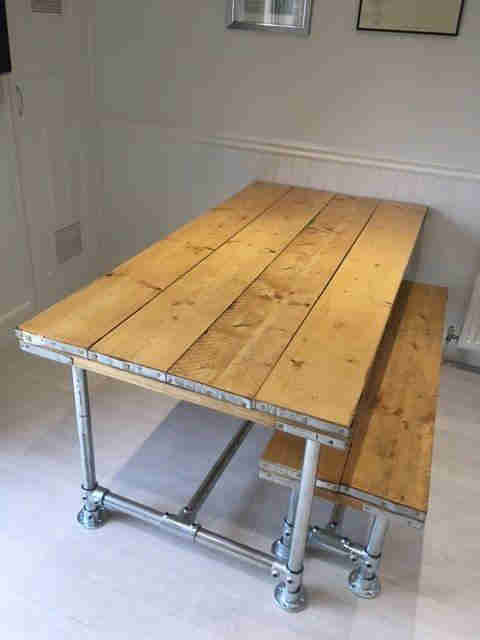 Garden Products
While tubes and clamps are now making their way indoors, their presence outdoors is even more established. They can be used to create bespoke garden furniture, whether that's benches, seating, garden tables or even the framework for a barbecue or pizza oven. To keep the kids entertained, they make excellent goalposts, climbing frames and the core structure of a treehouse. Hard-wearing, practically weatherproof and ever adaptable, whatever you're planning in your garden, galvanised tube and clamps can help.
As well as the more decorative uses it's also good to remember that our tube and clamp products can be used to create long lasting safety railings and barrier systems. Ideal for helping people up and down stairs or for added safety around home and work.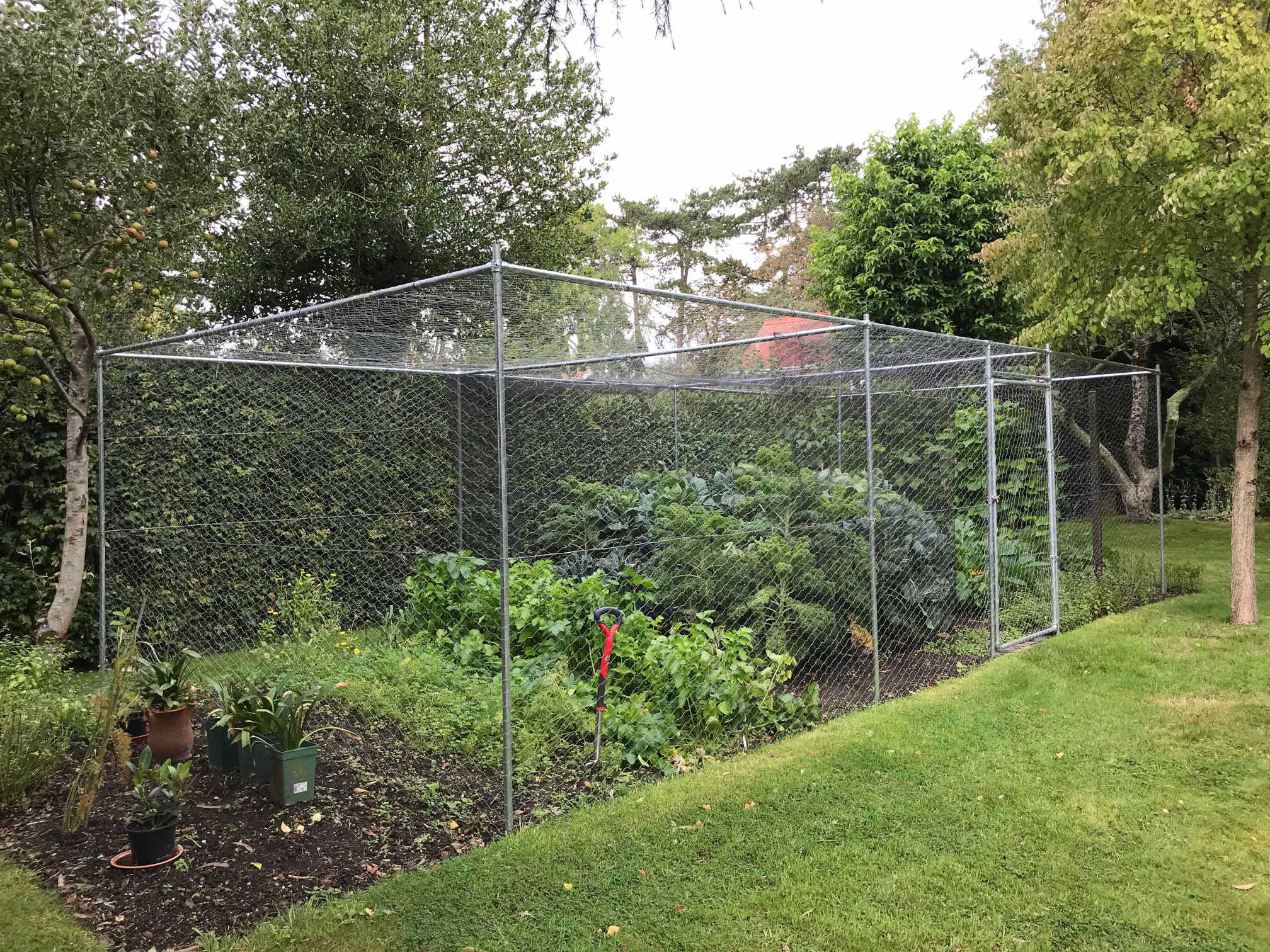 Home Gyms
2020 definitely saw home gyms become all the rage. Increasing numbers of people swapped expensive gym memberships for gym equipment in our home, garden room, garage or even in our back gardens. Galvanised tube and clamps can be used to create bespoke gym equipment with a contemporary, industrial look. Workout benches and pull-up bars are relatively easy to make, but they can lend themselves to all sorts of gym and fitness applications and sporting equipment such as golf cages or football goals.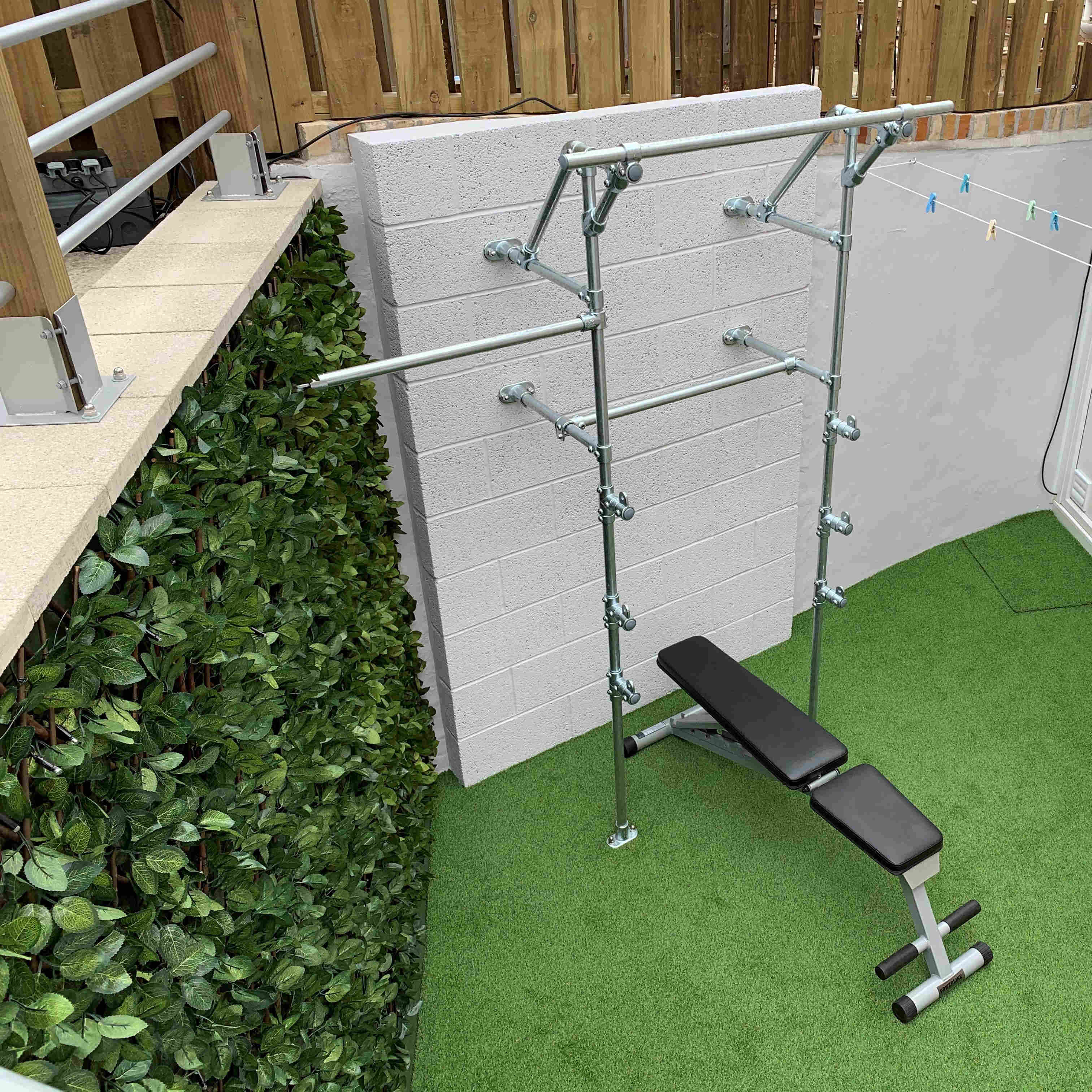 Shop fittings
One trend we've noticed over the last few years has been that tube and clamps are being used to create stylish, contemporary shop fittings. They make great clothes racks and shelving, and can easily be adapted to take account of changing demands. As well as on the high-street, tube and clamps have been used to create some amazing interiors for ultra-cool bars, restaurants and cafes as well as in the hair and beauty industry to name but a few.
2020 even saw some of our products make their way on to small screen when the awesome team at Emmerdale used them to create a new set called "The Hide". You can see some fantastic shots of what they created here.
Your winter DIY projects don't have to end there. We've had customers who have bought metal tubes and clamps online from us to build everything from simple hanging rails for clothes, workbenches and shelving, to highly imaginative kitchen furniture, whole garden obstacle courses or even bunkbeds and four-poster bed frames!
The trick is to get all the items you need ahead of time and find some downloadable guides for DIY projects. Then, you are all set to pass the winter months happily in your cosy, warm and weatherproof home!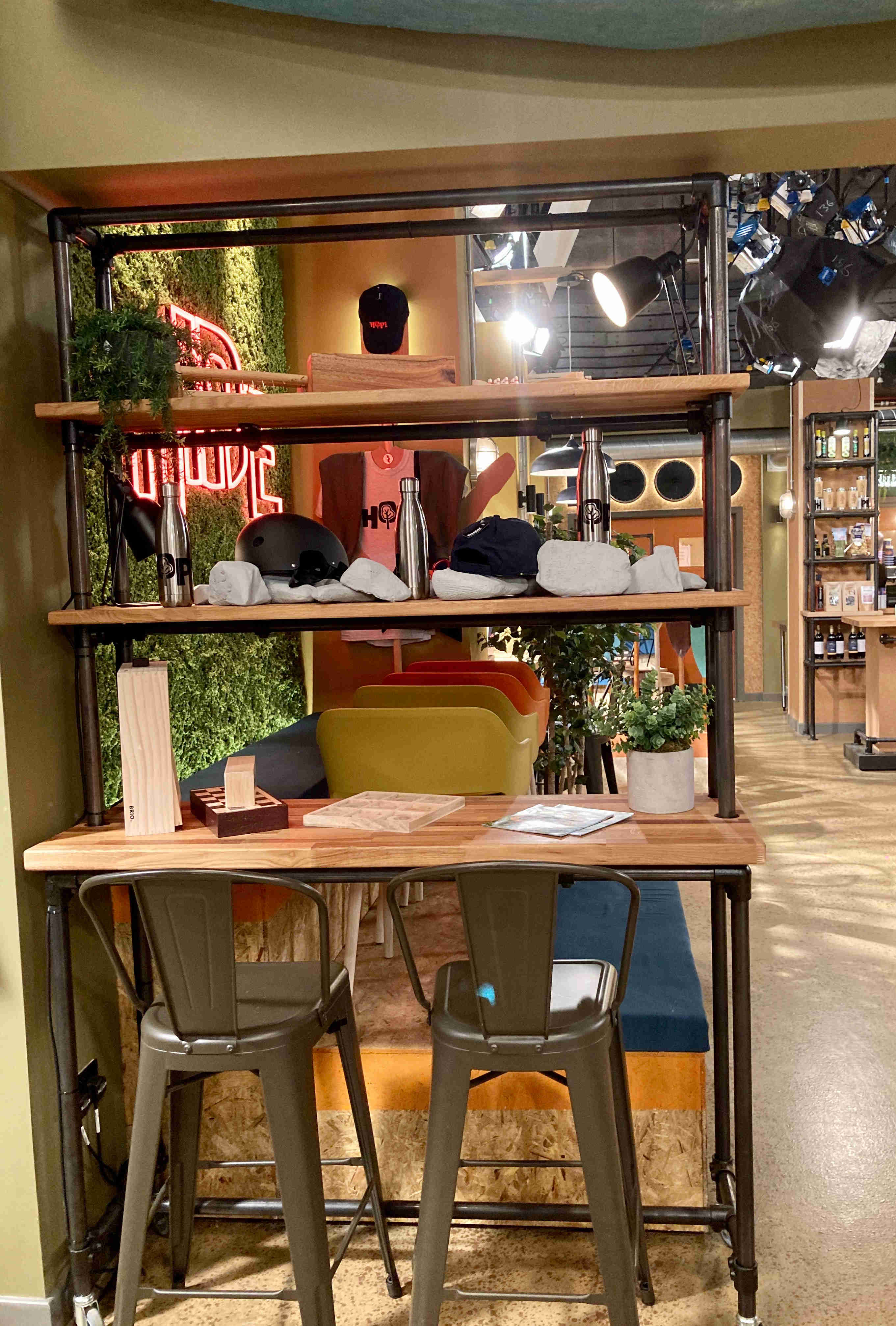 Hard-Wearing, good looks and adaptability
Over the many years that The Metal Store has been trading we've seen the range of uses of our galvanised tube and clamps grow considerably. Increasing numbers of people have come to share our opinion that they are the optimal solution for a wide variety of projects. As an online retailer of metal products, we can supply galvanised tube and clamps for whatever you have in mind. We also produce a number of pre-cut products for some of our most popular applications.
Take a look at our range and let your imagination run wild!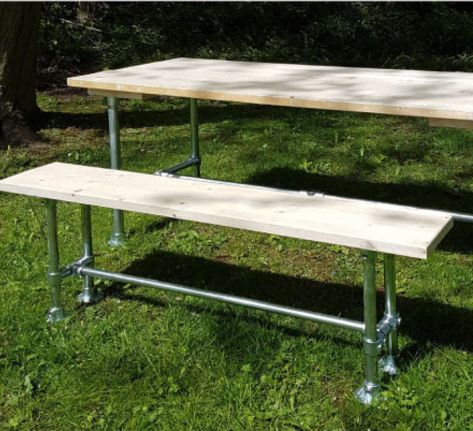 Tube and clamp kits
We've created a selection of pre-cut Tube & Clamp Kits which you can use for inspiration or as something you can simple buy and build straight from the box.
No matter how big, weird or wonderful, if you've got a project in the pipeline that you need any help with then the experienced team at The Metal Store are here to help however we can so feel free to call us today on 01274 875 479 or e-mail [email protected]