Getting your property ready for the colder, damper months is largely about making it as cosy and comfortable as possible. However, there are things you can do to improve your fuel efficiency and reduce your seasonal energy bills too.
Also, there are a number of home improvement projects you can do during the winter months as well. Shorter days and darker evenings make gardening and other external projects less pleasant, but if you buy in the right equipment and prepare ahead of time, there are some exciting DIY activities which can help pass the time until spring.
This article looks at the best way to make your property winter-proof, and the sort of creative activities you can line up to beat boredom when the weather drives you indoors.
Fundamental maintenance for winter
Some of the best ways to get your home – and any outbuildings – ready for the cold, rain and wind will depend on the results of a quick assessment of your property. It's worth doing a thorough run-through well ahead of time, in case there are larger tasks that you need to tackle.
Your pre-winter checklist will include, for example, checking the integrity of your walls, windows and doors. Are there any pointing defects or frame cracks that could be addressed? Also, is your paintwork winter-ready, to ensure it doesn't flake, crack or otherwise leave the wood exposed to the elements? Evaluate your double or triple glazing too. Do you need to address a build-up of moisture between the panes, or issues with badly closing frames?
It comes down to carrying out any filling, repairing or painting work that will help your exterior stand up to anything the winter weather throws at it.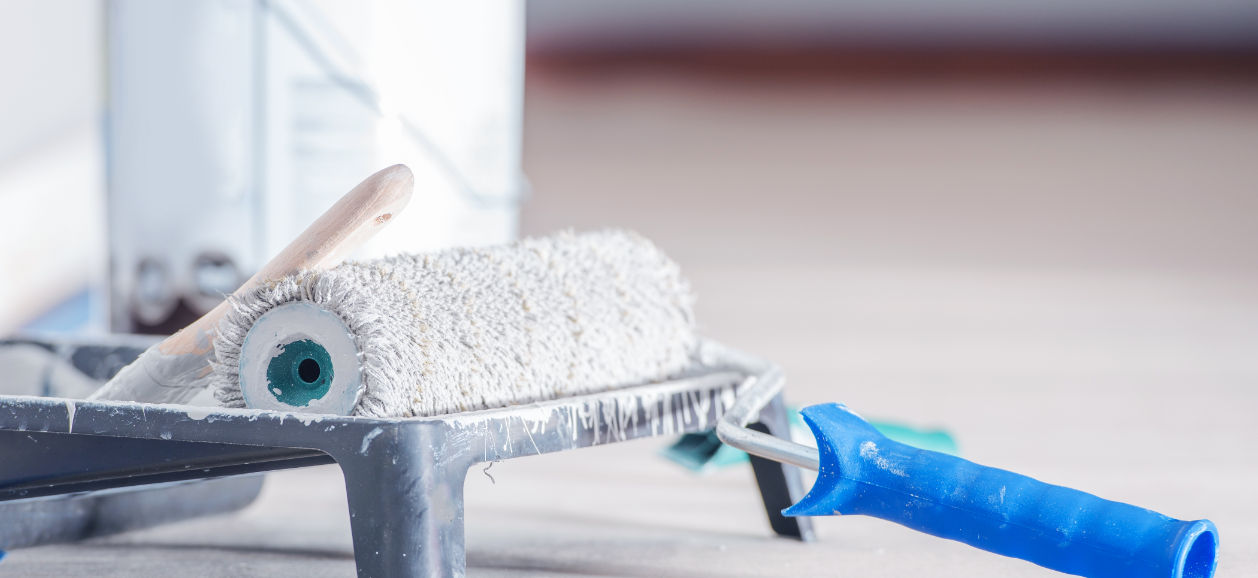 Clearing autumn's issues
Some of your winter-proofing involves removing the issues that autumn creates. This includes leaves that could be blocking your gutters or drains, or which are piling up against external walls, creating a build-up of moisture.
Also, now the leaves have fallen off the trees around your home, it's a great chance to do some pruning or even remove tree limbs entirely. This can avoid the problem of debris hitting your walls, windows or roof in strong winter winds, or worse still having branches crashing down!
Whilst we're thinking about our garden, for those with green fingers it's important to make sure you prepare and protect the more delicate plants and vegetable areas you've been developing. We've seen some of our customers create fantastic vegetable cages and polytunnels which you can check out in our Gallery section.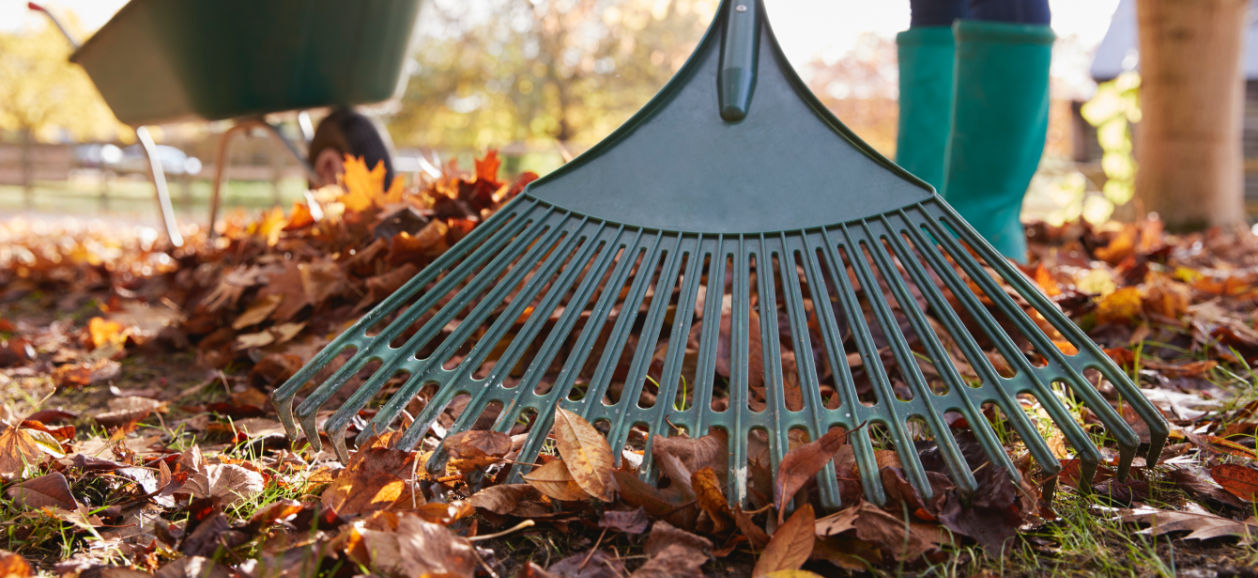 Insulation matters
Moving indoors, your assessment should include any issues which can lead to draughts or heat loss through your roof, windows or doors. This is a good time to invest in new insulation systems and products to manage fuel efficiency and reduce bills. It's worth seeing if any of your plans qualify you for cash under the Government's Green Homes Grant Scheme.
If you have a chimney, this is a crucial time to get a professional in to sweep it. For flues, an expert can check for blockages that will prevent fumes from escaping. Both sources of professional help can ensure any necessary repairs or improvements are done in time for winter. This can stop you losing heat this way and can be a vital safety measure for when you use your solid fuel, gas or electric fire on colder days.
At the very least, to insulate your home, buy door curtains, draught excluders and window draught-proofing strips to block the cold out and keep the heat in!
Plumbing checks for winter
We've already touched on the wisdom of bringing in expert help to winter-proof your property. One area this really matters is with your heating system. Getting your boiler serviced and your heating system checked is a sensible precaution. As is dealing with any drips, leaks, or badly functioning radiators, for instance.
Emergency situations with heating and water supplies in your home often happen in winter. That's when everything is under constant use and the strain can worsen situations that have been gradually building up. Broken pipes due to cold snaps, a faulty or inactive boiler, or radiators that won't switch on, are all winter problems you can do without! Some pre-winter checking and improvements could avoid all the unpleasantness.
Talking of pipes, remember to keep your heating on low if you leave your home for any length of time. This prevents frozen pipework as well as a build-up of condensation.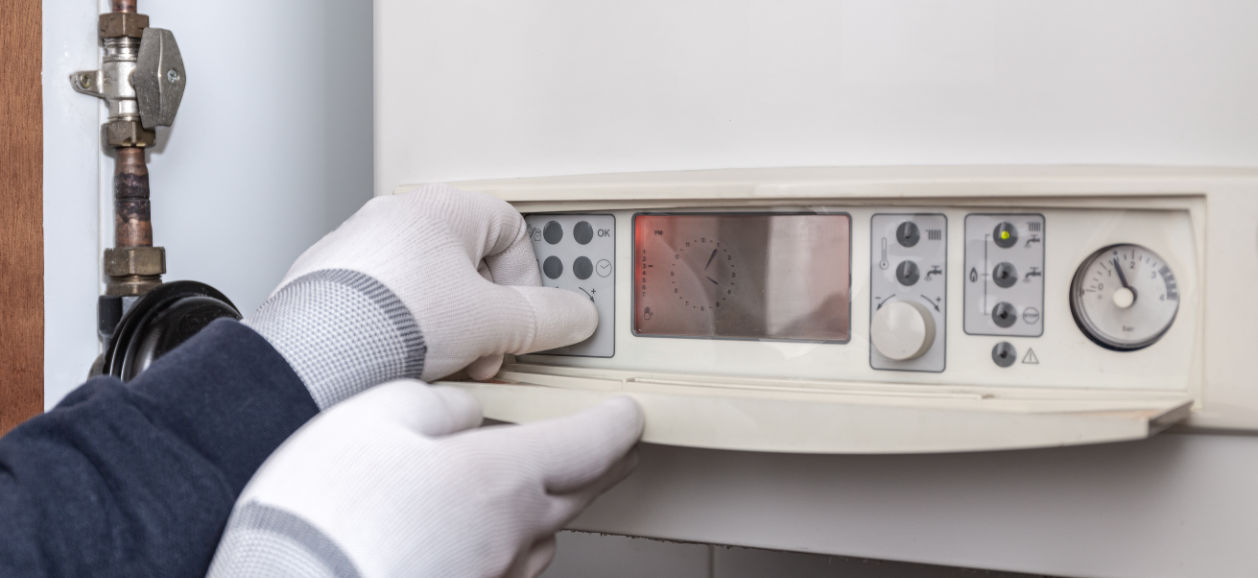 Home and garden DIY in winter
It's harder to get outdoors to do major gardening and external home improvement tasks when winter arrives. However, if you prepare now, there are some activities that can be progressed indoors. Especially if you have a shed, greenhouse, workshop or a large kitchen to use. It's a great way to keep busy!
For example, you could craft some simple but handy metal garden furniture ready for the spring. Buy in some lengths of tube and the right clamp to create sturdy legs for a garden table or to build a potted plant frame.
Alternatively, galvanised tube lengths can be fitted together to build a handrail for your paths and driveway. Fit those straight away, ready to make it safer to walk around your property when ice and snow arrive. As mentioned earlier, other ideas for fun winter DIY projects that you can prepare for now include creating metal cages for your garden to protect your prized vegetable plot or flower beds.
Parents with plenty of space for making things could buy in everything they need to engineer climbing frames and other outdoor play equipment for when spring arrives. Using strong clamps and galvanised tubes of the right calibre, you can follow online design ideas to build some garden fitness equipment too, such as a strong frame to do pull-ups. We've created a selection of pre-cut Tube & Clamp Kits which you can use for inspiration or as something you can simple buy and build straight from the box.
Your winter DIY projects don't have to end there. We've had customers who have bought metal tubes and clamps online from us to build everything from simple hanging rails for clothes, workbenches and shelving, to highly imaginative kitchen furniture, whole garden obstacle courses or even bunkbeds and four-poster bed frames!
The trick is to get all the items you need ahead of time and find some downloadable guides for DIY projects. Then, you are all set to pass the winter months happily in your cosy, warm and weatherproof home!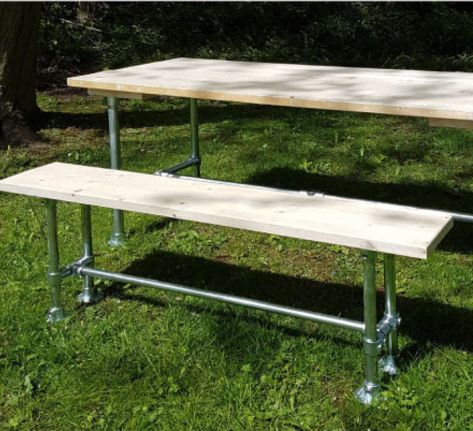 Tube and clamp kits
We've created a selection of pre-cut Tube & Clamp Kits which you can use for inspiration or as something you can simple buy and build straight from the box.
No matter how big, weird or wonderful, if you've got a project in the pipeline that you need any help with then the experienced team at The Metal Store are here to help however we can so feel free to call us today on 01274 875 479 or e-mail [email protected]