Get a FREE quote from The Metal Store
Save time and let our expert team put together your quotation for FREE.
Whether you need a specific material, have a job or project with specific requirements, or or want to place a bulk order, we're happy to help.
Simply complete the form opposite with as much detail as you can provide - lengths, dimensions, gradients and angles - and our team will come back to you with any questions, quickly followed by your quotation.
Feel free to upload any plans / sketches / diagrams that you think will help.
Please see our Terms and Conditions for full information.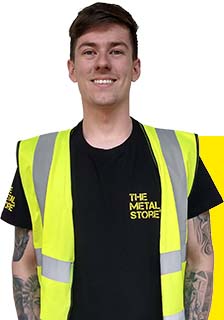 If you're not sure what you need,
then we're just a call away