U Section Safety Edging
Stainless Steel
U Section
Safety Edging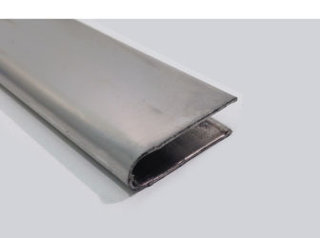 Discounts:
Make bigger savings the more you buy. Savings are applied automatically in your basket.
Full discount details
The dimensions are as follows: A = height B = width C = thickness
For example: UF 04 SS Stainless Steel U Section Safety Edging
(a) 19.90mm x (b) 1.8mm x (c) 1.0mm
Products UF 03 to UF 10 are available in 304 grade bright annealed stainless steel and product UF 12 is available in 316 grade, 2B finish, stainless steel.
Stainless Steel U Section Safety Edging: this product can be fitted to our stainless steel weld mesh.
Please click here to see our range of stainless steel weld mesh
U Section safety edging is also available in Mild Steel - click here and
Galvanised Mild Steel U Section - click here
Why not take advantage of our cutting service with up to 10 cuts per length FREE. Click here for full details.
If you're not sure what you need,
then we're just a call away
01274 875479
Discounts
The Metal Store is pleased to offer discounts on the following amounts (ex VAT). All discounts are automatically applied at checkout.
2.5% off orders over £250 + vat
5% off orders over £500 + vat
7.5% off orders over £750 + vat
10% off orders over £1,000 + vat
12.5% off orders over £2,000 + vat
15% off orders over £3,000 + vat