Home ›
Splashback
stainless steel
splashback
304 grade 0.9mm thick brushed finish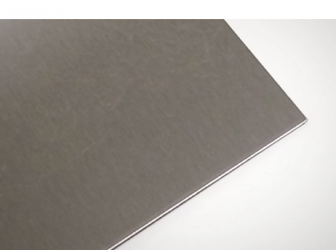 Discounts:
Make bigger savings the more you buy. Savings are applied automatically in your basket.
Full discount details
Order your Bespoke Splashback using the splashback calculator or the pre-cut options shown in the menu below. Instructions for using the pre-cut sizes are shown at the bottom of the page.
We will not accept return of splashbacks as they are cut to your specification. Once cut we are unable to cancel the order even if it has not been dispatched. Terms & conditions apply.
To order your splashback and everything you need to fit it just follow the simple process below:
1. Choose a size slightly larger than needed.
2. Add any cutting instructions when prompted. 10 cuts per sheet FREE of charge.
3. Add fixing holes (4 holes punched, 1 in each corner) and fixing kits if required. 4. If you need adhesive, silicone or an applicator gun see splashback fixings.
Our Splashbacks are supplied in high quality brushed finish commercial 304 grade non-magnetic stainless steel, 0.9mm thick. They are flat steel and can be fixed directly to the wall with either glue or screws.
Please note that our splashbacks are not mounted on MDF.